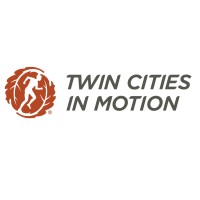 Twin Cities 5K, sponsored by Twin Cities in Motion, is on Saturday, October 5 at 7:15 a.m. Students who are registered will ride a bus from Park Brook to St. Paul to run/walk the Twin Cities 5K. Adult family members are welcome to come along to cheer on the runner!
With weekend events we require a $5 commitment fee as there are costs involved with these experiences. The $5 is returned to all students who participate and to those who let the office know by noon on Friday, October 4 that they are not able to participate. The only students who do not receive their commitment fee back are those who register and then just don't come.
We need to have students register by 4:30 p.m. on Wednesday, September 25 as Twin Cities in Motion prepares all items for us. In addition to the Twin Cities 5K that we participate in, Twin Cities in Motion has a number of events with the Twin Cities Marathon that is held the next day.