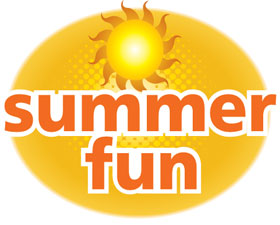 Summer is a great time to get outside, enjoy time together, explore the Twin Cities! Here are a few ideas for something new!
Rec-on-the-Go will be in Hartkopf Park Mondays and Tuesday, 5:00 p.m. – 6:30 p.m., June 17 – August 15. (No programs July 1 and 2.) Rec-on-the-Go is a program of The City of Brooklyn Park which is a fun-filled time for students. They have a number of planned activities and games for children to enjoy. A meal or snack will be provided.
Brooklyn Park Public Library—Mon.- Thurs 9 a.m. – 9 p.m.; Fri. & Sat. 9 a.m. – 5 p.m.; Sunday 12 p.m. – 5 p.m.; 8500 W. Broadway Ave. N.
Movie on the Barn—Friday, August 16; Gates open 8 p.m., movie starts at dusk; FREE; concessions available for purchase—Eidem Farm, 4345 101st Ave N.
Brooklyn Park, MN 55443. Movie is "Looney Toons Shorts". For more information visit their website at https://www.brooklynpark.org/recreation-and-parks/market-concerts-and-movies/.
Wirth Lake Beach—Theodore Wirth Park—3200 Glenwood Ave., Minneapolis; Lifeguard Hours—June 8 – August 18— Daily, 1 p.m. – 7 p.m. ; Free -- Kids must be supervised swimming.
Como Zoo—St. Paul—Free.
Coon Rapids Regional Dam--10360 West River Road Brooklyn Park, MN 55444.
Tater Daze—City of Brooklyn Park's summer festival. For more information, https://www.brooklynpark.org/assets/1/7/2019TaterDazeGuide_web.pdf.
Go for a picnic, take a book to enjoy, and then spend time playing catch or on the play equipment!
Take walks as a family after dinner! (For younger students—look for words, talk about the colors of flowers, count the flowers,…) Walking and talking is a great way to hear your child, and to encourage them to explore the world around them.